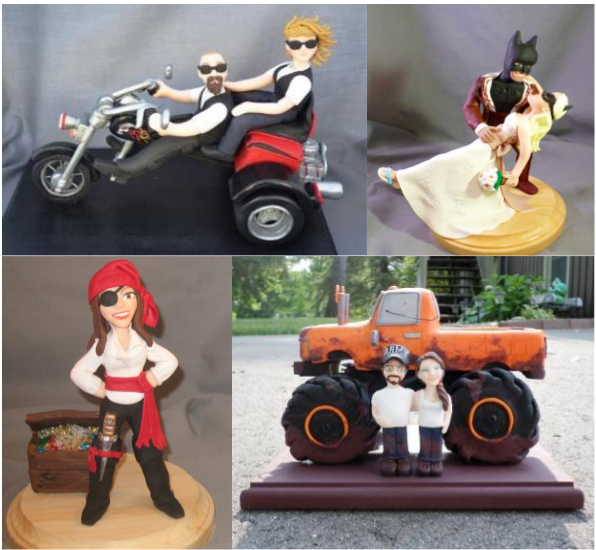 Wedding cake toppers are extremely popular as well as birthdays, Bar and Bat Mitzvahs, La Quinceaneras, anniversaries, and graduations. All my art is completely handmade. Each piece is one of a kind and unique to your requests and specifications.

I am jealous of the places my toppers have traveled to. Destinations like Germany, England, Ireland, Costa Rica, Jamaica and all over the U.S.


Thank you so much for visiting my website. Please feel free to contact me with questions, inquiries or orders by going to the Contact Me link. Be sure to include a phone number or email address for a fast response.

Keep an eye on this website as new toppers are being added all the time.

Please note that you will see some licensed characters or logos in the examples. All of these were donated to charity or given as gifts. I cannot make licensed characters to sell.